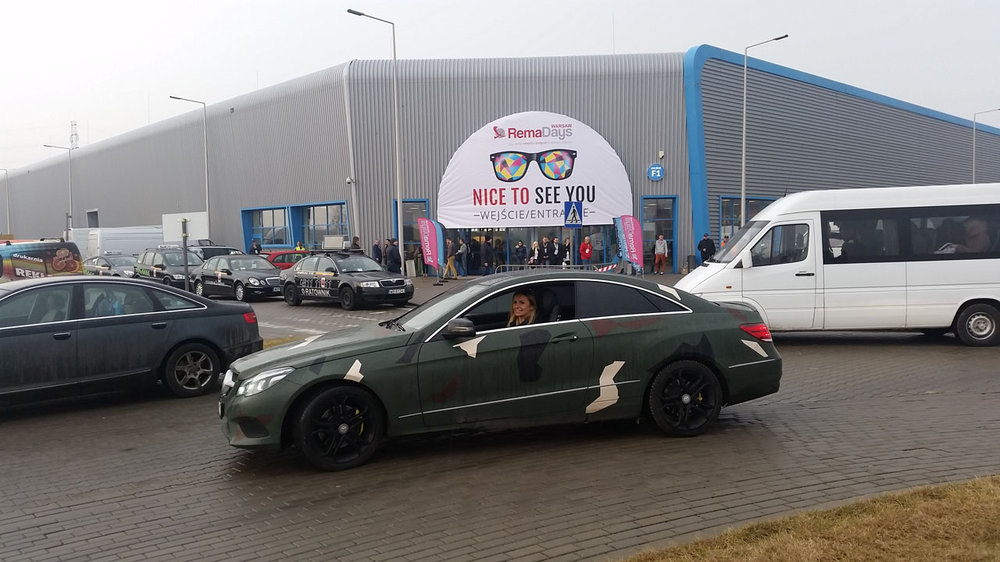 12. edycja Targów Reklamy i Poligrafii RemaDays Warsaw za nami. To był wyjątkowy i intensywny czas zarówno dla organizatora, jak i wszystkich uczestników. Po raz pierwszy impreza odbyła się w nowym miejscu, w centrum PTAK WARSAW EXPO w Nadarzynie. Nowa lokalizacja dała nowe możliwości, ale też nowe wyzwania. Mamy na koncie sukcesy i rekordy, ale nie zabrakło również trudności. Tym wszystkim chcemy się z Państwem podzielić.
Targi RemaDays Warsaw odbyły się w dniach od 16. do 18. lutego. Jak co roku, program wydarzenia obfitował w interesujące prelekcje i liczne atrakcje, które wyzwoliły w naszych gościach wiele pozytywnych emocji.
Targi po raz pierwszy odbyły się w nowym, znacznie większym obiekcie targowym. Oddaliśmy w Państwa ręce halę, z ofertą wystawców, o łącznej powierzchni 35 tysięcy metrów kwadratowych, która mogła pomieścić zdecydowanie więcej zwiedzających i zapewniła przestrzeń na dodatkowe możliwości aktywnego udziału w naszym wydarzeniu. Już pierwszego dnia odwiedziło nas zdecydowanie więcej osób niż w poprzednich latach, a po trzech dniach imprezy zanotowaliśmy rekordową liczbę blisko 19 tysięcy zwiedzających. To wzrost o prawie 15%. Wraz ze wzrostem liczby zwiedzających zauważyliśmy znaczący wzrost udziału profesjonalistów z branży. W centrum PTAK WARSAW EXPO pojawili się przedstawiciele ok. 770 firm (wzrost o 33%) reprezentujących dostawców produktów i usług reklamowych z Polski i z zagranicy. Rekordowa okazała się także liczba zagranicznych zwiedzających (wzrost o 277%). Z racji większej przestrzeni pojawiło się także więcej, bo aż 14 stref wypoczynku z gastronomią, które zdecydowanie podniosły komfort uczestnictwa w targach. Dołożyliśmy wiele starań, aby zapewnić komfort tak dużej liczbie wystawców i zwiedzających. Z myślą o Państwa wygodzie powstały więc 3 punkty rejestracyjne oraz 3 szatnie, co przełożyło się na większą płynność ruchu gości i znacznie zmniejszyło czas oczekiwania. Nasi goście mieli także do dyspozycji ponad 5,5 tysiąca miejsc parkingowych oraz możliwość przybycia na targi busami.
Firma GIFT STAR otrzymała nagrodę w Konkursie GIFTS OF THE YEAR 2016 za: SMYCZ Z UCHWYTEM DO BUTELKI